Gig Economy
A 24 page zine for Old-School Essentials and other retro/classic fantasy RPGs. Inside you'll find 200 weird, fun and quirky retainers with just enough detail to get your games rolling. Organized to support infinite hiring procedures and designed to be fast and easy to use.
200 bite sized retainers, hirelings and henchman

20 Lackeys
40 townsfolk
140 adventurers - 20 of each Clerics, Dwarves, Elves, Fighters, Halflings, Magic-Users and Thieves

3 hiring procedures and guidelines for creating your own
Starting town map on back cover includes 10 different hiring locations
All characters are written with gender-neutral pronouns
This is a digital version of Gig Economy.
Desktop PDFs - single page and spread versions
Phone PDF - Simplified and sized for small screens
Plain text - for portability and access on any device
All PDFs are fully hyperlinked with bookmarks
Print copies can be purchased at a number of excellent independent shops:
Example spread - uncommon townsfolk: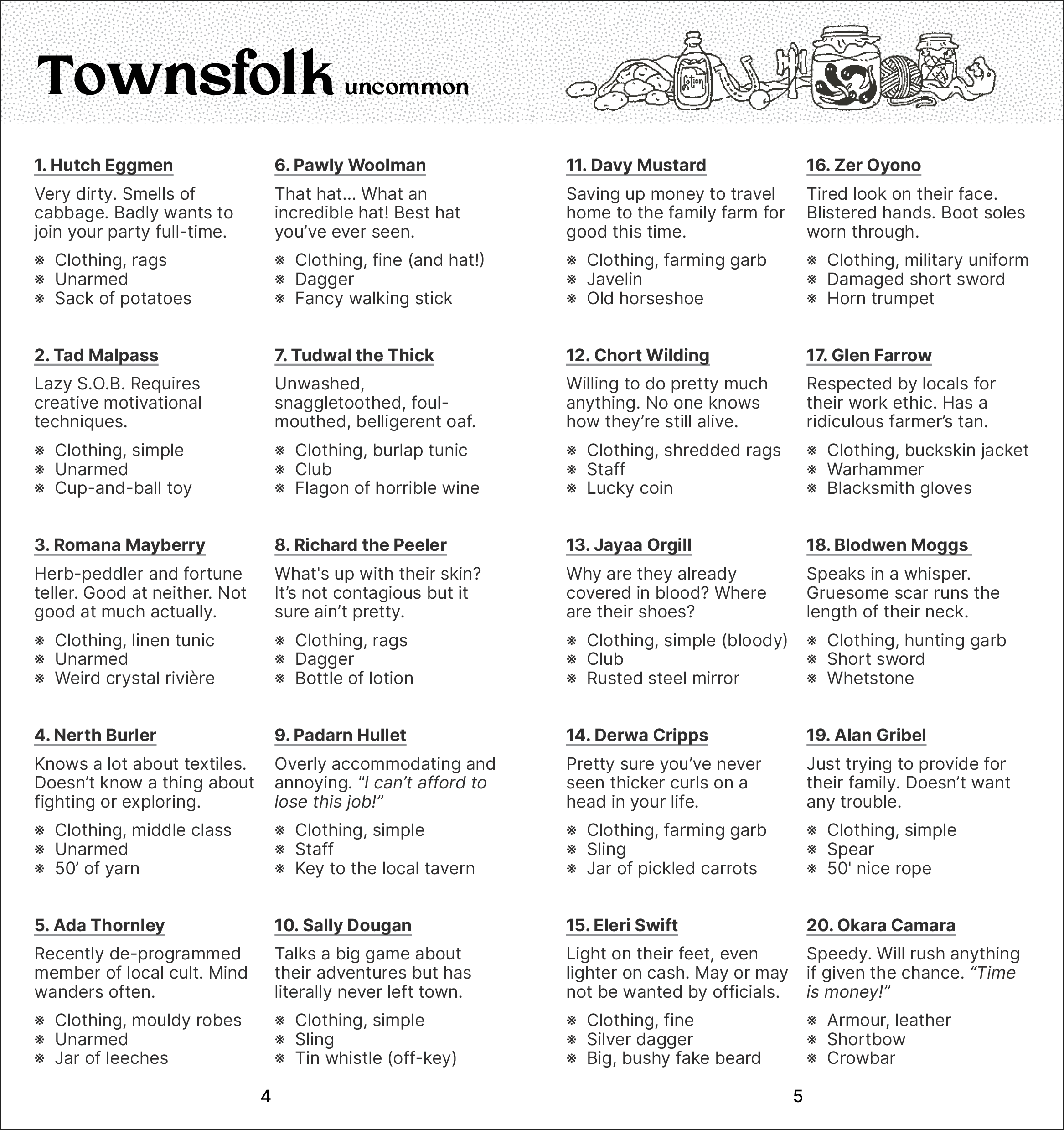 Purchase
In order to download this zine you must purchase it at or above the minimum price of $5 USD. You will get access to the following files:
gig-economy-desktop-spreads.pdf
3 MB
gig-economy-desktop.pdf
4 MB
gig-economy-phone.pdf
2 MB
Comments
Log in with itch.io to leave a comment.
Already used at the table to bring to life my party's hirelings! Fantastic product full of inspiration